Real estate auctions
Posted by Mark Washburn on Thursday, April 13, 2006 at 11:20 AM
By Mark Washburn / April 13, 2006
Comment
Auctions.....proceed with caution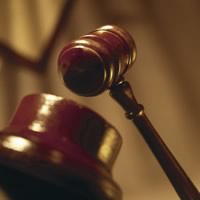 In a recent column, The Real Estate Professor discusses the ins and outs of real estate auctions.
There have been several auctions recently here in Southwest Florida and the results have at best been mixed. The
Northport lot auction
was deemed a success by those involved and the
Marco Island property auction
was considered as a bust.
Colleagues of mine who frequent distressed property auctions are typically looking to acquire property at least 30 percent below the market value. Many are finding this very challenging with the large crowds that often turn out at these events. I expect the crowds to thin at some of these events as the market cools.
Ins and out of auctions [Naples Sun Times]