Punta Rassa Boasts Colorful History as Well as Fishing From Your Backyard
Posted by Mark Washburn on Tuesday, February 8, 2022 at 5:27 PM
By Mark Washburn / February 8, 2022
Comment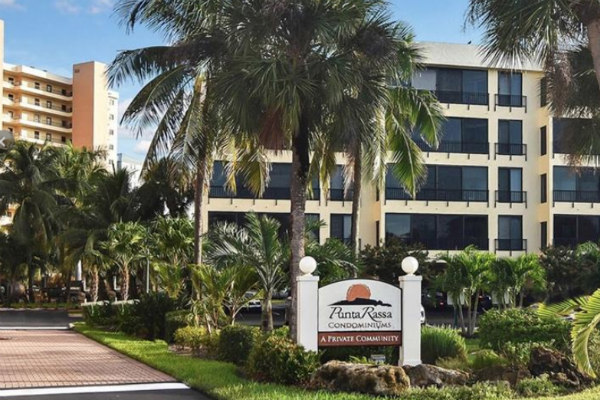 Not only does Punta Rassa boast a colorful history, but this is also the kind of place you can literally fish from your own backyard. While prospective buyers will find condos at Punta Rassa today, the neighborhood itself played a big role in the early development of this part of Florida.
Situated at the meeting point of the Caloosahatchee River and the Gulf of Mexico, Punta Rassa sits on a peninsula near the Sanibel Causeway. The history of the area can be traced all the way back to at least the early 1500s.
That's when Spanish explorer Ponce de Leon first landed in the spot we now call Punta Rassa and encountered the Calusa Indians. Tribes primarily occupied the area, but in the 1800s, the area of Punta Rassa became a cattle shipping town.
In Spanish, Punta Rassa translates to smooth or flat point. Punta Rassa later became the site of several events tied to the Seminole Wars.
At some point, the US Army built a fort on the property, which was later taken over by the company that would eventually be known as Western Union. To this day, the location of the old telegraph station is marked by a plaque and monument rock.
By the late 1800s, the area was a popular spot for wealthy sport fishermen. Flash forward to more recent years, and Punta Gorda is now home to a high-rise development of condominium homes, and fishing is still a pastime.
The condos of Punta Rassa take advantage of their location, as all buildings face the waterfront.
With nearly 200 condos for buyers to choose from, homeowners now enjoy a number of other amenities, including access to nearby boating at the nearby Sanibel Harbour Yacht Club.
The condos also offer access to a basketball court, tennis court and shuffleboard. In addition, you'll find a swimming pool and hot tub on the property.
Search Punta Rassa Neighborhoods...