Porter Airlines Starts Nonstop Service to Toronto
Posted by Mark Washburn on Wednesday, November 15, 2023 at 3:03:16 PM
By Mark Washburn / November 15, 2023
Comment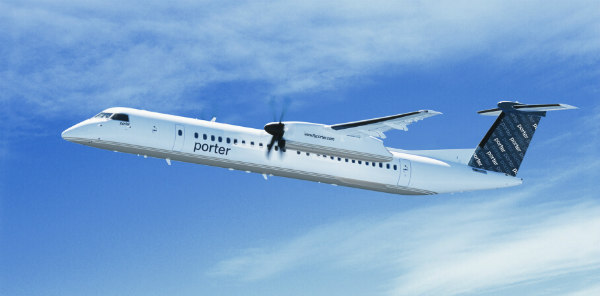 It's about to become easier to fly nonstop to and from Southwest Florida International Airport. Porter Airlines just announced its going to start nonstop service from Toronto to Fort Myers this month.
In the past, the Canadian regional airline has primarily served those flying to the northeast section of the US. It recently expanded to also serve DC, Boston, and Chicago. The airline is now expanding once again to prioritize the Sunshine State, by adding service to Tampa and Fort Myers.
By the end of the year, the airline will also add Fort Lauderdale, Orlando, and Miami service. It's expected that a majority of passengers on the flights will be Canadians visiting Florida.
In terms of the daily Fort Myers flight, the initial schedule describes it as leaving Fort Myers at nine in the morning and arriving in Toronto at noon. The flight will leave Canada shortly before five and be back in Florida around eight in the evening.
The aircraft slated for the flight offers 132 seats, none of which are middle seats. All Porter passengers enjoy snacks, free wine and beer, and free WiFi. Passengers can upgrade for full meals and extra legroom.
It's expected that around 1,000 passengers will fly soon fly daily between Toronto and Southwest Florida International Airport. That's counting Porter, Air Canada, and West Jet service, plus Lynx Airlines plans to add service been the two locations in December.
Fort Myers is said to be a popular location for Florida-bound travelers, especially those from Canada. In fact, Canadians are reportedly the largest group of international travelers attracted to Florida.
Unlike the sometimes harsh winters experienced up north, Fort Myers offers countless days of sunshine and blue skies. People often flock to this part of Florida for its beaches and its outdoor adventures, including boating, fishing, golf, and more.