Pine Island is Postcard Perfect
Posted by Mark Washburn on Friday, February 10, 2017 at 3:31:21 PM
By Mark Washburn / February 10, 2017
Comment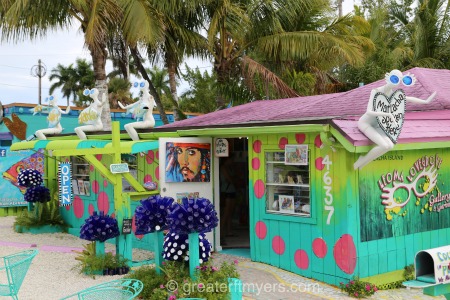 With its unique setting and "postcard perfect" scenery,
Pine Island
invites with a small island feel and an abundance of natural beauty. You won't find large attractions and resorts here, nor will you find massive shopping centers and beaches, but you will find a delightfully peaceful and tranquil environment, filled with appeal. Pine Island offers its own version of island paradise, only about 15 minutes away from Cape Coral and about a half hour from Fort Myers. This secluded community is rich with acres upon acres of tropical plant-life, surrounded by aquatic preserves and mangroves. The environment has mostly held off major development, so you won't see towering buildings here but you will find prime acreage for hiking, kayaking and room for canoeing. There's also room for discovering ancient Indian shell mounds, fishing and bird watching. Known as "Florida's Creative Coast", Pine Island is home to countless poets, songwriters, authors and artists, with fine specialty shops and art galleries, plus plentiful restaurants to serve up fresh seafood and experience island life. At about 18 miles long and only a couple of miles wide, Pine Island is actually the largest of all islands found off the Southwestern Gulf coast of Florida, though its rural nature is what attracts many to the area. The island boasts around 200 businesses and homes located within four main communities, with a slow movement to add new development to the island, mostly along Burnt Store Road. The majority of residents live in St. James City, on the northern side, with fantastic views of
Sanibel Island
.
Pine Island
also features the small Museum of the Islands, a cozy attraction with crafts and books for sale. Many come to the island, however, to purchase mangoes. Pine Island mangoes are in hot demand, with the best selection in mid to late summer, highlighted by the annual MangoMania festival.