Pickleball: Florida's Favorite Sport
Posted by Mark Washburn on Wednesday, February 19, 2020 at 11:41:42 AM
By Mark Washburn / February 19, 2020
Comment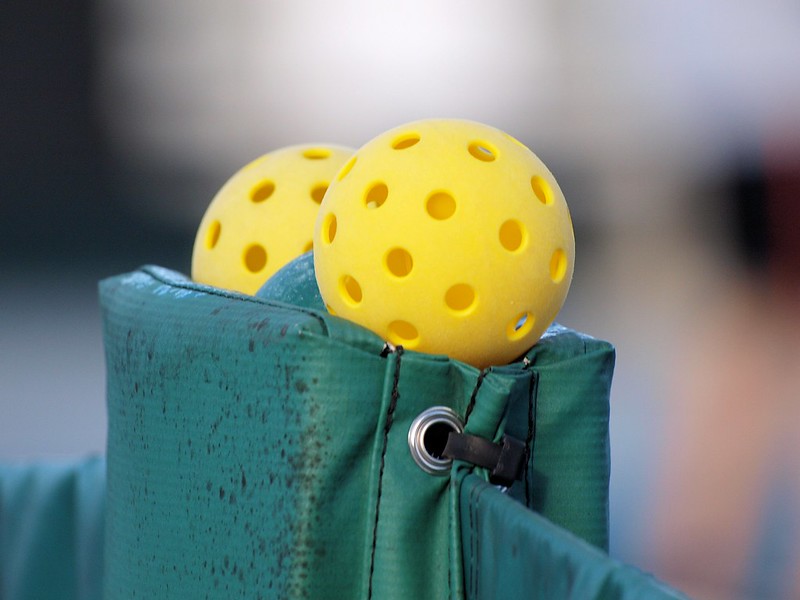 Although the history books say it began in Washington state, pickleball has quickly grown into Florida's favorite sport. Described by some as part tennis, part ping pong and part badminton, you'll now find pickleball courts all over the Sunshine State.
First invented in the mid 1960s, the sport has really taken off in Florida in recent years. Just last year Punta Gorda opened up a 16-court PicklePlex. It's not alone.
Plans are underway to expand the existing 54 courts of East Naples Community Park in Collier County to 64 courts. Crews will also add in a 3,500-seat stadium. At BallenIsles Country Club in Palm Beach County, two permanent pickleball courts now sit in the place of tennis courts.
Some of the tennis courts have also been replaced by pickleball courts at Fort Myers Racquet Club. While tennis is still played at the club, the pickleball portion has since been rebranded as the Wild World of Pickleball.
You'll also find pickleball courts at such locations as the Bonita Springs YMCA and the Marco Island Rec Center. The new Babcock Ranch community also offers pickleball, plus there are courts at Gilchrist Park in Punta Gorda.
Brooks Park in Fort Myers recently added more pickleball courts. Cape Coral added pickleball court lines to some of its existing tennis courts at several area parks. The Sarasota County Parks and Rec Department claims to have more than 50 pickleball courts in its parks system, including both indoor and outdoor courts at Englewood Sports Complex.
While Florida pickleball courts continue to go in, the pickleball craze appears to be gaining steam across the country. The USA Pickleball Association says at least three-million Americans already play pickleball.
There are thousands of pickleball locations across the nation, including those in Florida, but the number could be much higher than that. It's said an estimated 90 more are added every month.