Pickleball Continues to Gain Fans in Cape Coral
Posted by Mark Washburn on Tuesday, June 7, 2022 at 3:27 PM
By Mark Washburn / June 7, 2022
Comment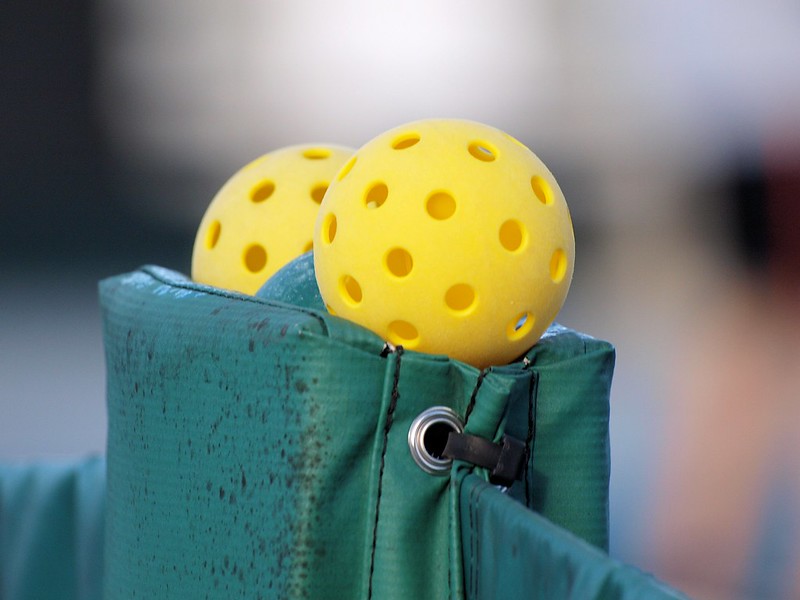 Millions of people in the US already play pickleball, and the sport is growing by leaps and bounds in places like Cape Coral. While lots of residential communities in Southwest Florida now contain their own pickleball courts, there are also some pickleball facilities outside of area neighborhoods.
In recent years, the City of Cape Coral added pickleball court lines to tennis courts at several area parks, including Camelot Park, Burton Memorial Park, Joe Stonis Park, and Jim Jeffers Park. As early as last year, there was a push to use more money to fund pickleball in the city, as well.
Pickleball enthusiasts asked for more funding from the $60 million GO Bond. They wanted it designated to pay for additional pickleball improvements in the city.
The Go Bond was approved by voters to improve rec facilities, parks, and playgrounds in the area. More than $360,000 is designated for surface, fencing and lighting expenses involving 16 pickleball courts at Lake Kennedy Community Park.
Construction on Lake Kennedy Racquet Club is expected to begin this July. Proponents had pushed for a full 32 courts at the park and a second pro shop to help the city compete for national pickleball tournaments.
While in the past pickleball has more commonly been associated with retirees, the hope is that more and more young people gain interest in the sport. Already, some figures suggest pickleball is the nation's fastest-growing team sport.
In Naples, East Naples Community Park boasts 64 pickleball courts. It's also home to the annual Minto US Open Pickleball Championships. The Naples Pickleball Center offers open play for members and drop-in guests, plus sessions and lessons.
There's also the PicklePlex. Part of Florida SouthWestern State College in Punta Gorda, PicklePlex offers free play for members, and a daily drop-in fee for non-members. You'll also find camps, clinics, tournaments and more.