Our Favorite Places for Breakfast on Sanibel
Posted by Mark Washburn on Wednesday, March 11, 2015 at 3:17:17 PM
By Mark Washburn / March 11, 2015
Comment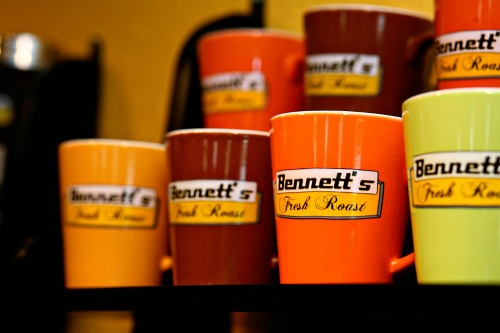 Sometimes you wake up and you're in the mood for a simple quick bite to eat for breakfast before heading out the door, but other days you want a more leisurely bacon-and-eggs type of breakfast with charming atmosphere as you peer at the blue waters of the Gulf of Mexico. Either way, Sanibel Island can meet all of your culinary needs with an array of cafes splayed across the town. We came up with a list of our favorite places for breakfast on Sanibel Island.
Bennett's Fresh Roast
is the spot for a quick grab-and-go coffee and donut. Donuts are hand-cut from scratch, and fresh ultra premium house-roasted coffee is served daily. The donuts here are so mouth-watering good that they were featured on Food Network's Donut Showdown. Located in a pretty shop at 1020 Periwinkle Way, Bennett's Fresh Roast is open every morning at 6:00 AM and serves full breakfasts as well as lunch entrees. The
Island Cow
serves up food, drinks and desserts in a casual and friendly place located at 2163 Periwinkle Way. The Island Cow opens early and serves Starbucks coffee and breakfast, lunch and dinner every day in an airy bistro with French doors opening to the front and back patios. The tasty breakfasts that you must try are Belgian waffles with blueberries; steak fajitas n' eggs; and shrimp, crabmeat, and scallop omelets. Breakfasts are cooked home-style and include homemade muffins and grits. For the dinner crowd, The Island Cow entertains with live music where you can dine in one of Sanibel's only al fresco porches. For snacks or take-out, you can stop in at the bar. The
Lighthouse Café
serves delicious breakfasts all day. It also serves creative sandwiches for lunch, and terrific steak and pasta dinners seven days a week. The Lighthouse Café is located on the
East end
of Sanibel Island at 362 Periwinkle Way. It bills itself as "The World's Best Breakfast" with a wide list of choices on its menu from scrumptious farm-fresh egg dishes to seafood Benedict to pancakes to shrimp or sausage frittatas. The
Over Easy Café
has a delightful homespun hospitality and a charming indoor seating area as well as outdoor patio for breakfast served from 7:00 AM until 3:00 PM. The Over Easy Café, located at 630 Tarpon Bay Road, is the place to go for egg Reuben sandwiches or smoked salmon Benedict. They also make delicious stuffed French toast, homemade pancakes, omelets and more. Lunch is served daily from 11:00 AM until 3:00 PM. If you bring your laptop or tablet to breakfast at one of these fine establishments, here is a great resource to explore
Sanibel real estate
options.