One big party
Posted by Mark Washburn on Wednesday, August 3, 2005 at 10:48 PM
By Mark Washburn / August 3, 2005
Comment
23 percent of real estate transactions investor related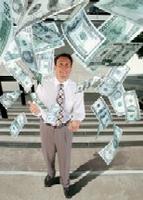 If you are reading Gulf Returns you are probably either a real estate investor, want to be a real estate investor or lead a very mundane existence. It seems that everyone is investing in real estate these days.
From my personal experience, I continue to be amazed at the opportunities to create value that I see every day in this hot market. A little capital, some brains and the willingness to hustle can go along way in real estate investing. Many real estate professionals are just doing the minimum and making significant amounts of money in spite of themselves. Of course this will change when things tighten up in the market.
For me, I like the freedom of operating in this industry. It is very different from corporate America or even the start-up entrepreneurial space that I used to play in. I like the ability to make rapid decisions without the painful process of reaching consensus that is so popular in the corporate world.
Speculators cash in
[Palm Beach Post]