One Allure High-rise Coming to Fort Myers
Posted by Mark Washburn on Monday, October 24, 2016 at 3:58:55 PM
By Mark Washburn / October 24, 2016
Comment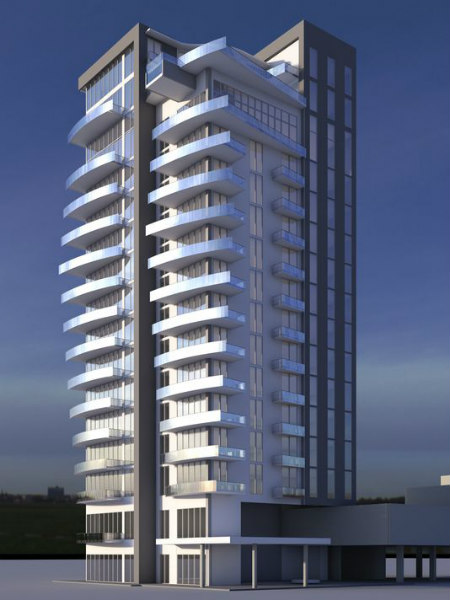 Soon to rival the luxury of the Allure condos,
One Allure
is coming to Fort Myers, a smaller yet just as impressive tower slated to go right next door to the originally planned dual towers. Designed to appeal to those seeking a boutique building right on the riverfront, One Allure has the advantage of operating on a smaller scale, possibly completing the new building way ahead of the original Allure towers, moving new residents into the waterfront setting at a faster pace. At just 15-stories tall One Allure is much shorter than its 32-story counterpart, yet both will someday grace the Downtown Fort Myers riverfront area. Construction of the new tower should begin by mid-2017, with a delivery date slated for late 2018. Meanwhile, the first
Allure
project also will also likely begin in 2017, but could take years to complete. One Allure will include two-dozen two-and three-bedroom condos, ranging from around 1,600 to 3,900 square feet in size. With no more than two-units per floor, the homes of One Allure will be priced from the high $500,000s to upwards of $2.7 million, with the project offering two penthouse units. The homes will be outfitted with chef-inspired kitchens, large balconies and walk-in closets, floor-to-ceiling windows and private entrance elevators. In comparison, Allure will offer 140 condos in both towers, priced starting around the $300,000s. Construction of Allure is set to begin as soon as half of the first tower's units are sold. Set along the Caloosahatchee River, One Allure is also in line to provide residents with use of a swimming pool, concierge and a fitness center. Just east of downtown, the site is a short stroll from the many galleries, boutiques and museums that dot the area, with plenty of choices in shopping, dining and entertainment easily within reach. The historic
River District
is noted for its charm, combining city landmarks with modernly appointed homes and luxurious features. Here is a resource to learn more about the
One Allure
condo project.