On Deck.......ARM Recasts
Posted by Mark Washburn on Saturday, June 7, 2008 at 10:37 AM
By Mark Washburn / June 7, 2008
Comment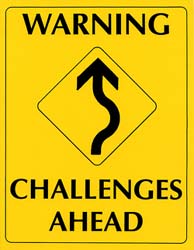 The buzz in the mortgage industry is that the other shoe is expected to drop starting in April 2009. Here in Southwest Florida, we are truly living and breathing the havoc created by the subprime mortgage crisis. Rarely a day goes by without at least a single discussion about short sales, foreclosures, lis pendans and all the other challenges that exist in our market today.
The mortgage industry experts are predicting additional challenges early next year when a large percentage of adjustable rate mortgages (ARMs) recast, or in layman's terms, adjust upward. It is expected that the upward adjusted monthly payments will be more than many of these owners can afford.
If you are a homeowner with an ARM that will recast in the near future, the Mortgage Bankers Association has a mortgage counseling hotline (888-995-HOPE) that can help. Hotline counselors help borrowers negotiate with banks and offer advice on refinancing options.
The Next Real Estate Crisis
[Business Week]