Explore Nature at Matanzas Pass Preserve
Posted by Mark Washburn on Tuesday, May 28, 2019 at 8:00:01 AM
By Mark Washburn / May 28, 2019
Comment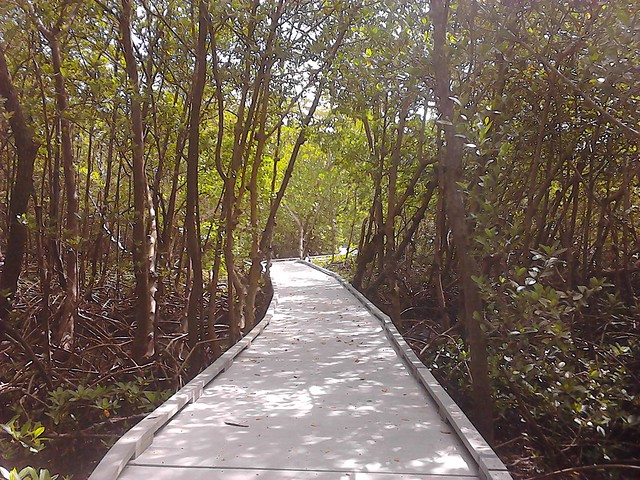 If you're searching for a place to explore nature in Fort Myers, you won't want to miss out on the opportunity for a trip to Matanzas Pass Preserve. With dozens of acres of natural preserve to see, Matanzas Preserve serves up some impressive opportunities for visitors.
Part of Fort Myers Beach, the nearly 60-acres of land is not only a great place to explore nature but also to simply go for a peaceful walk in the area. Many also see it as a fantastic location to get away from the crowds in an unspoiled setting.
The more than one-mile long boardwalk is actually a part of the Great Florida Birding and Wildlife Trail. Along with the varied wildlife, plant life and birdlife you'll likely encounter in the area, Matanzas Pass is a great place to take in views of the bay. You'll also find some free guided walks on certain days and times throughout the year.
To help preserve the site for future visitors, the sanctuary is in for more than $1 million in upgrades. The boardwalk has been standing for about four decades, but years of weather, including Hurricane Irma, have taken a toll.
Crews plan to replace some of the pilings and boardwalks, plus redo the Estero Bay paddle craft landing and pavilion. Work is scheduled to start in early fall and take about six months to complete.
You'll find Matanzas Pass Preserve just off Estero Boulevard, about a mile to the south of Matanzas Pass Bridge. There's no cost to enter the preserve or to park at the site.
If you don't want to try for parking though, you can always enter by kayak or canoe via the Great Calusa Blueway Paddling Trail. The preserve is open to the public every day of the week, from morning to dusk.