Oasis Fort Myers Foreclosed by BOA
Posted by Mark Washburn on Wednesday, April 28, 2010 at 10:51:33 PM
By Mark Washburn / April 28, 2010
Comment
Distressed High-rise Asset Available
[caption id="attachment_2535" align="alignleft" width="300" caption="Oasis Condominium in Fort Myers"]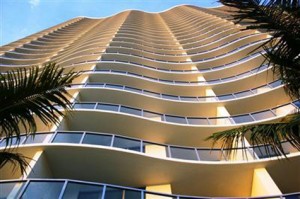 [/caption] Bank of America has foreclosed on the Related Group's Oasis Condominium development in the
Fort Myers River District
.  The $157M filing ranks as the second largest ever in Lee County.  Jorge Perez and the team at Related Group had ambitious plans to bring a slice of South Beach to Fort Myers, but missed badly on the Oasis project.
What went wrong at Oasis?
A number of factors have contributed to the failure at Oasis.  The biggest single contributor to the failure at Oasis is one of timing. This project was the last Fort Myers Riverfront high-rise development to be delivered with completion after the market had busted.  Also, Related was very slow to react to the changing market conditions and didn't adjust pricing as quickly as competing developers.  Another strategy mistake by Related was trying to go it alone on the marketing and not listing Oasis units in the Fort Myers MLS system.  In summary, poor timing coupled with a failure to react to the changing market and not initially marketing via the local MLS were key drivers in the projects failure.
What is the current opportunity for a distressed asset buyer?
At present a total of 425 units in the 440 unit project remain unsold and are currently being offered in a bulk sale by Bank of America.  The offering is being managed by Colliers Realty and does not have an official asking price.
What is the value of this asset?
The 425 units at Oasis are a total of 576,640 SF distributed across two high-rise towers.  The 2009 Lee County assessed value of the project is $182,402,960, which looks to be a completely unrealistic valuation.  One defendable methodology to arrive at a fair value for this asset is to look at sales over the last year at the other River District high-rise projects.  For this evaluation, competing projects include: Alta Mar; Beau Rivage; High Point Place; Riviera and St Tropez.  Collectively, these five projects had 62 sales in the last year.  The average sale was for $177,543 with an average unit size of 1,523 SF for an average price of $116.57 SF.  This methodology would peg the retail value of the 425 Oasis units at (576,640 SF x $116.57 SF) $67,218,924.  As this is a distressed bulk deal, a buyer would probably look to acquire the asset in the $30M - $40M range. Our analytically-orientated team is available to lend due diligence assistance to any potential buyers of this asset.