Not All Cape Coral Canals Are Created Equal
Posted by Mark Washburn on Friday, April 3, 2015 at 12:06:12 PM
By Mark Washburn / April 3, 2015
Comment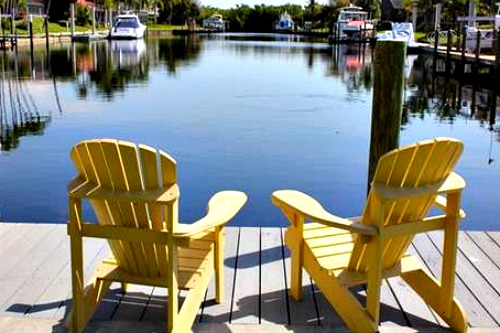 Do you want a piece of waterfront paradise? Cape Coral may be the place for you as nearly 40,000 of its 100,000 lots are located in a waterfront setting on a canal, lake or river. For water lovers everywhere, Cape Coral is a special place with more than 400 miles of canals, which makes it an ideal area for boating, fishing and scenic views. It has the world's largest inter-coastal water canal system. Yet, not all canal front home sites are the same in Cape Coral. The different types of Cape Coral canals are direct sailboat access,
gulf access
and freshwater. When buying waterfront property in Cape Coral, it's important to consider factors such as access to the Gulf of Mexico. About one-half of the 400 miles of canals in Cape Coral are fresh water and land-locked, not providing access to the Gulf of Mexico. Of all the Cape Coral canal waterfront choices, the most desirable property is located on saltwater canals with
direct sailboat access
. These properties have the highest in demand and command the highest prices. These locations are free of bridges and locks allowing sailboats direct access to the Gulf of Mexico. Some salt water canal properties are not direct access, and require passing under a bridge or through a lock to access the Gulf of Mexico. These locations restrict the size of a boat that can pass through. Other factors to consider with Cape Coral gulf access property is the distance to be traveled in the canal to reach open waters. Some locations particularly
south of Cape Coral Parkway
offer quick access, while others may require a long ride on the canal system. While fresh water canals are beautiful and offer superb views, they may offer limited options to navigate the waterways. These
fresh water canals
are not designed for major forms of boating, although some of these canals will take you to a string of lakes that accommodate smaller boats. The water depth of the canal is another factor when buying property. Canal depths can greatly vary as you maneuver your boat to the dock and can be restricted during low tides. The width of the canal can affect the value of
Cape Coral waterfront property
as well, with wider canals a better buy. Properties located directly on the Caloosahatchee River are considered top properties. They share unrestricted access to the Gulf and offer stunning views. With a plethora of canals in Cape Coral---over 400 miles of canals!---and different types of passages, your boating needs can surely be met.