No Snow Forecasted for Fort Myers Today!
Posted by Mark Washburn on Tuesday, January 18, 2011 at 12:41:22 PM
By Mark Washburn / January 18, 2011
Comment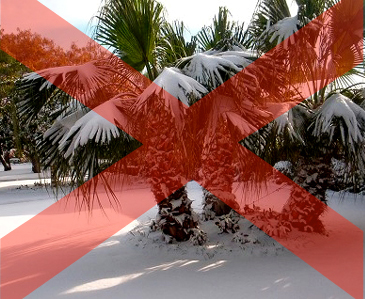 While every state in the nation except Florida has had snow this year and the Northeast is having crummy weather today......we are sunny and expecting a high of 76°F today in Fort Myers.  Sure beats 10°F in Minneapolis, 16°F in Montreal or 23°F in Boston today. Florida Today
reports
that Florida Realtors are excited about the lousy weather this winter in the Northeast and Midwest and anticipate that it could spur home sales in Florida.  I have to believe that there is some truth in this speculation as our phones are ringing and our inbox is chirping. The majority of our inquiries are from pre-retirement baby-boomers from snow belt states in the Midwest, Northeast, Mid Atlantic and Canada.  Most are looking to buy a second home in Florida and to take advantage of our current distressed pricing.  Many have no concrete plans to move down full-time in the near-term, but want to jump in now before prices normalize. If you are tired of shoveling snow, scraping the car windows and wearing gloves....here is a resource to start your search for a new
Fort Myers area home
.