NAR economist optimistic
Posted by Mark Washburn on Saturday, November 12, 2005 at 8:50 PM
By Mark Washburn / November 12, 2005
Comment
NAR Economist says no Southwest Florida bubble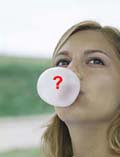 The boys at the NAR think tank do not believe that there is a real estate bubble in SW Florida.
Not sure where I weigh in on this one but certainly there have been major changes in the market over the last two quarters. It seems like the entire market is in a holding pattern waiting for the snowbirds to arrive. It will be interesting to see if things bust open over the next couple of months as the snow starts to fall up north.
"If there is one region in the country that I am least concerned about the prospect of a home price decline, it would be in the Florida market," said Lawrence Yun, economist for the NAR.
Experts: No real estate bubble in Southwest Florida
[Naples Daily News]