Momentum Building in Downtown Fort Myers
Posted by Mark Washburn on Wednesday, February 5, 2014 at 1:53:59 PM
By Mark Washburn / February 5, 2014
Comment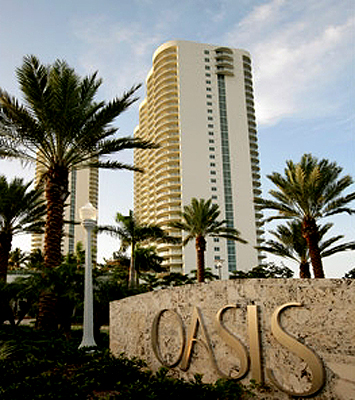 A rejuvenated downtown Fort Myers is pushing up real estate prices, and bringing in visitors daily to the historic downtown River District.  Prices are rebounding for real estate in Fort Myers.  Downtown Fort Myers' high-rise condominiums are almost all sold out. 
The Oasis
---one of the premier condominium buildings dotting the Fort Myers skyline---has sold all but 37 units in the 32-story building.  The remaining new inventory at the Oasis is moving fast and the other towers downtown are already sold out. The turnaround in Fort Myers can be attributed to a rejuvenated downtown.  A couple of years ago, the Oasis Towers were one of the most depressed in Lee County real estate.  Prices started to collapse in 2006, and the 2-tower, 420 unit Oasis was foreclosed in 2010 by Bank of America.  Later, two investment groups bought each tower separately.  Today, it's a good sign that the existing supplies of condos are being sold and prices are moving up. The historic downtown
Fort Myers River District
is bustling with 13 art galleries, chic and trendy boutiques, restaurants, cafes, several antique shops, financial and professional offices as well as condos above retail and commercial space.  The best part about the River District is that everything is within walking distance of each other. The River District adds a nice touch to the downtown landscape as you see people leisurely stroll through the shops, or dine at a number of interesting cafes and restaurants.  This area offers a welcome respite.  A key landmark is The Sidney & Berne Davis Art Center featuring visual and performing arts; it is designed in elegant neoclassical revival architecture.  A $200 million redevelopment plan adopted in 2010 includes  adding a 12-story convention hotel connected to the existing Harborside Events Center in downtown Fort Myers as well as more restaurants, shops and a new parking garage.