Miromar Lakes Competes with Ocean Lifestyle
Posted by Mark Washburn on Friday, June 19, 2009 at 4:39 AM
By Mark Washburn / June 19, 2009
Comment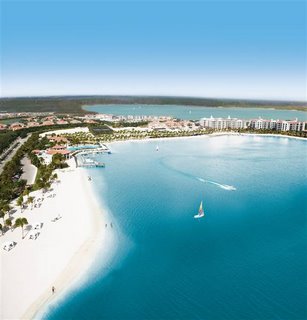 A recent
article
in the Naples Daily News compares the lifestyle of
Miromar Lakes
with that of a ocean-front neighborhood. The pristine sandy beaches of Miromar Lakes, free from crowds, parking challenges and the red tide front 700-acres of sparkling lakes.
After passing through the gates of Miromar Lakes, one enters a place like no other in Southwest Florida. Golfing and water sports are two of the favorite past-times of Miromar Lakes residents. The Mirmar Lakes Beach Club and Blue Water Beach Grille round out the amenities in this fine community.
If you haven't visitied Miromar Lakes in a while, you may have missed the fact that two new neighborhoods have been completed in the last 6 months. Both in a waterfront settings, Costa Amalfi with cottage-style homes and Positano with mid-rise condos are new to Miromar Lakes.