Minnesota South: Why Minnesotans Love Fort Myers
Posted by Mark Washburn on Friday, March 17, 2023 at 11:24:22 AM
By Mark Washburn / March 17, 2023
Comment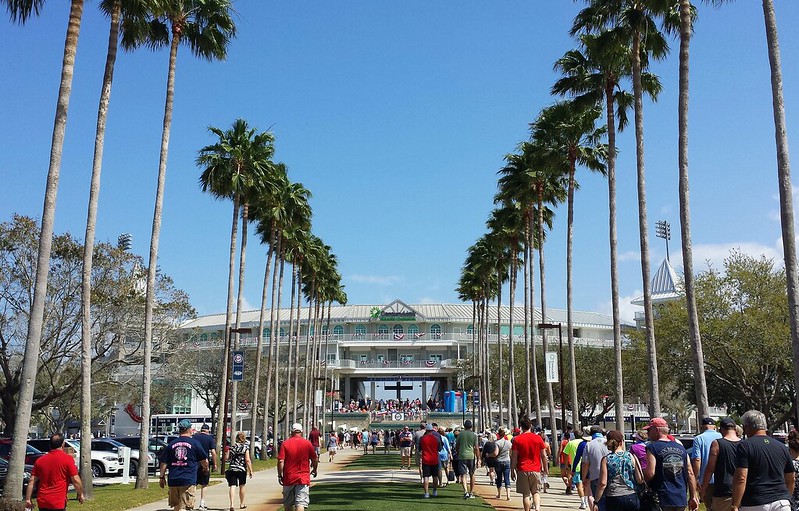 Photo: Jenni Konrad
It's really no secret that northerners flock to warmer climates during certain months of the year, and that's especially true when it comes to Minnesotans. Residents of the state are known to frequent places such as Southwest Florida when the weather turns to the winter season, and that's certainly been the case in cities such as Fort Myers.
A couple of years ago it was determined that most of the newest residents to land in Fort Myers came from nearby Naples, with higher costs blamed for some of the exodus. But figures also show quite a few Minnesotans have been making the move in large numbers.
Minnesotans seem to love Fort Myers. It stands to reason that ever since the Minnesota Twins found a home in Fort Myers for spring training, some of their fans might follow. During spring training, Minnesota Day draws out Minnesotans in large numbers for some annual fun, including a large pregame tailgate.
Others, of course, are probably lured in by the advantage of sunny skies and warmer temperatures, especially coming from traditionally one of the coldest places in the US during the winter. It certainly doesn't hurt either that Sun Country Airlines, which is based out of Minnesota, added some new direct routes a couple of years ago to sunny climates such as Punta Gorda.
Fort Myers was already one of the airline's busiest destinations. There are also several other airlines that fly between Minneapolis and Fort Myers.
Many millionaires and billionaires with Minnesota ties own property in Southwest Florida. Some developers and business owners operating out of Fort Myers also have ties to Minnesota, too.
In fact, there are several chains that operate out of both states. In fact, so many businesses and so many people with Minnesota ties are now in the area that its sometimes referred to as Minnesota South, just with white sand beaches instead of snow.