Mike Pence a Fan of Sanibel
Posted by Mark Washburn on Friday, November 8, 2019 at 7:42:41 PM
By Mark Washburn / November 8, 2019
Comment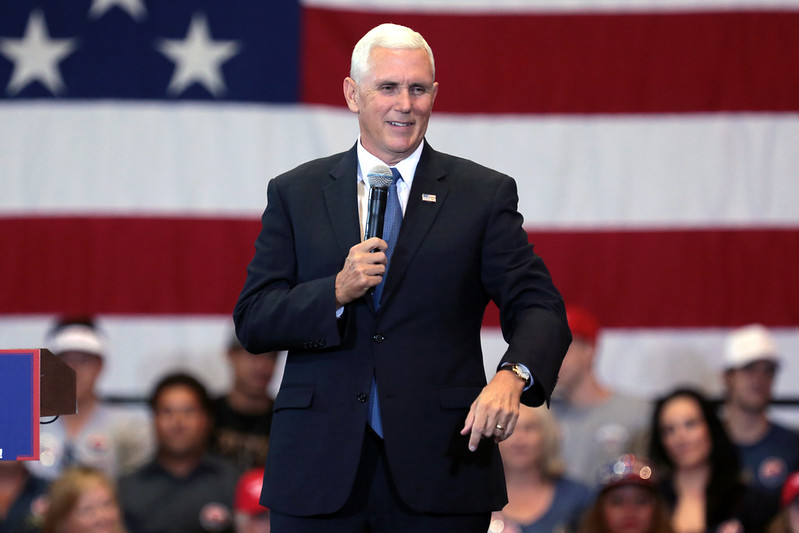 The president may be partial to Mar-a-Lago, but it seems Vice President Mike Pence has taken a liking to Sanibel. The vice president has reportedly visited several locations on Sanibel Island in the past, including just a few months ago.
Pence and his wife commonly make a stop at Sanibel Community Church while in the area. The V.P. went to the church two times this year alone, once in the spring and once in the summer.
He also visited the church while serving as Governor of Indiana. On past visits he's taken along family members to worship at the church while vacationing on the island.
It's said that Pence is now considered a regular at some local restaurants, too. One particular location, Timbers Restaurant & Fish Market, has three pictures designating his visits on the wall.
The owner says on past visits the Vice President has made time to not only enjoy a meal, but also talk to local diners, sign some autographs, and pose for a few pictures. He's also been spotted at an Italian restaurant called Matzaluna and has popped into East End Deli for cookies.
A couple of years ago he showed up for fried chicken and waffles at The Pecking Order on Sanibel. Of course, it's not that surprising that Pence would be a fan. The island's a real favorite for countless visitors to Southwest Florida.
Only about 25-miles from Downtown Fort Myers, the family-friendly island draws in a number of visitors each year with its incredible beaches and rich ecosystem. A great place for shelling, sailing and wind surfing, Sanibel Island is also home to the J.N. Ding Darling National Wildlife Refuge.
From kayaking and canoeing to hiking and biking, Sanibel Island is a great place to unwind, while taking in the beautiful, natural surroundings unique to Southwest Florida.