Market Objectivity in Short Supply
Posted by Mark Washburn on Monday, June 15, 2009 at 2:19 PM
By Mark Washburn / June 15, 2009
Comment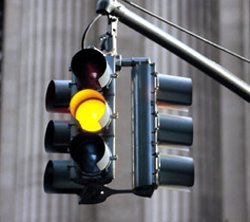 There has recently been a great deal of euphoria regarding the real estate market here in Southwest Florida. A recent News-Press article titled Southwest Florida sees light at the end of housing tunnel cites recent home sales figures to suggest the worst is behind us.
While I agree that the clearing out of inventory at the very low-end of the market should be viewed as a tremendously positive sign, there are a couple of data points worthy of additional consideration. First, according to May 2009 statistics released by the Realtor Association of Greater Fort Myers and the Beach, 66% of the single-family homes sold in May were bank-owned. In April 2009, the figure was 65%.
Yes the banks are unloading distressed assets at fire sale prices, but who is buying them? Again statistics from the Realtor Association of Fort Myers and the Beach for May 2009 indicate that 64% of all single-family home transactions were cash deals. It is unlikely that a statistically significant portion of these cash transactions involved first time buyers truly absorbing our inventory.
As Tom Lindmark points out in a blog post about the Phoenix market,
Is the Mini-Boom all about Investors
? The rubber meets the road when these investor-owned homes hit the market as rentals. Are there enough quality, rent-paying tenants to insure that all of these purchases are cashflow positive investments? In my mind this is the key question that will be played out in our market over the next couple of quarters.
Yes, there are some interesting investment opportunities out there in the investory of
Cape Coral foreclosures
and
Fort Myers foreclosures
, just be cautious of anyone telling you that "
the worst is over
" or "
we have passed the bottom
." I think that we need to see true job growth and more industry diversity before we can start making those types of claims about the housing market.