Marion County boom
Posted by Mark Washburn on Tuesday, November 8, 2005 at 12:50 AM
By Mark Washburn / November 8, 2005
Comment
Investors are flocking to Ocola areaAnswer:
Marion County
Question:
What is the hottest investor market in in Florida right now?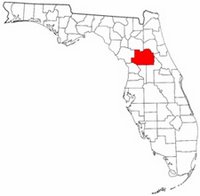 Real estate firms from South Florida and other areas have invaded Marion County's booming market in massive numbers. An estimated 60 have joined the county's real estate listing service in recent months.

Besides creating competition for local Realtors, the firms have been aggressively selling Marion County property to bargain-hunting investors, who have been partly credited with driving local housing prices to new highs.
Marion attracts out-of-area investors
[Ocola.com]