Long-term market growth
Posted by Mark Washburn on Thursday, August 3, 2006 at 3:44 PM
By Mark Washburn / August 3, 2006
Comment
Study bullish on Southwest Florida real estate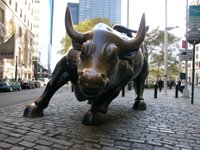 Housing industry market research firm
Metrostudy
recently released a study which recognizes long-term health of the Naples-Fort Myers market.
"Demographic and economic trends suggest continued growth in demand for new homes over the long term, driven by a current average annual growth rate of 18,600 new jobs. That is an impressive number, given the low unemployment rate — 2.3 percent — in this market."
The study cites move-ins as a methodology for measuring housing demand rather than closings and deed recordings. This is a much better way of evaluating a market like ours that has such a heavy investor presence, particularly in new construction.
While the market is stalled right now across nearly all sectors, I too remain optimistic for the long-term in Southwest Florida. Nearly every day I hear from prospective clients living north of the Mason-Dixon Line that are looking to relocate to this area at some point in the future.
Study sees long-term demand in local market
[Naples Daily News]