Lehigh Acres strap numbers
Posted by Mark Washburn on Saturday, September 17, 2005 at 7:25 PM
By Mark Washburn / September 17, 2005
Comment
What exactly is a strap number?
Every parcel of property in Lee County has been assigned a unique identifier called a "STRAP" number. A strap number is a 17 digit identifier in the form of Section - Township - Range - Area - Block - Lot.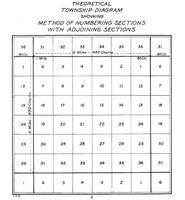 We use the strap number property identification system as a result of the
government survey method
(
rectangular survey system
) that was originally used to survey Florida and the
plat method
that was used to subdivide Lehigh Acres. The plat method divides property into lots and blocks.
A township is 36 miles and is divided into 36 square areas called sections. Each section contains 640 acres. The popular maps that are available from the
Lehigh Acres Chamber of Commerce
have the township and range identified in the blue border at the edge of the map. Lehigh is organized into four township - range quadrants:
northwest 44-26
northeast 44-27
southwest 45-26
southeast 45-27
19-44-26-03-00017.0040 is a strap number of a property that I own in Lehigh Acres. From the strap we know that the property is located in the northwest sector of Lehigh.
Here is a breakdown of strap number 19-44-26-03-0017.0040:
19 = section
44 = township
26 = range
03 = area(unit)
17 = block
04 =lot
It is important to note that the last zero on the lot number is dropped to arrive at the proper lot number.