Chinese Drywall Update
Posted by Mark Washburn on Sunday, November 15, 2009 at 10:18:11 AM
By Mark Washburn / November 15, 2009
Comment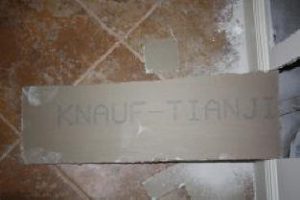 The Bradenton Herald reports that
Chinese drywall saga
is entering a crucial phase:
Within the next few weeks, officials expect to determine how much of a fire hazard, if any, the contaminated product poses. They'll also have a better idea of how much the drywall contaminates the air inside affected homes. A federal judge is expected to decide which of the several hundred lawsuits that have been filed over the product will be the first to go to trial. And the White House will raise the issue for the first time when President Barack Obama visits China this week.
It will be interesting to see if President Obama puts the hammer down on the Chinese to cough up some funding to fix drywall problem.