Foreclosure Investing
Posted by Mark Washburn on Monday, September 15, 2008 at 11:13 AM
By Mark Washburn / September 15, 2008
Comment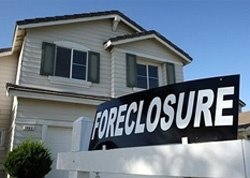 The
NY Times
recently featured an article about investors that are focused on distressed property investing. The article touches on the three stages of distressed property: pre-foreclosure/short sale; properties in default that are being auctioned and real estate owned (REO) property.
It is estimated on a national basis that one in every 416 families is in foreclosure, the highest rate including the Great Depression. Locally, the numbers are much higher with an estimated one in every 66 homes facing foreclosure.
Unlike other parts of the country, investors have not yet returned to our market in any kind of meaningful way to accelerate the absorption of
short sales
and
foreclosure
properties. With few investors currently targeting the market, we have a significant build-up in the distressed property inventory and offer end-user buyers very limited competition when targeting distressed properties. Many deal can be had right now at prices that are far below replacement cost.

Finding Profits in a Distressed Market
[NY Times]