Lee housing prices up
Posted by Mark Washburn on Wednesday, August 24, 2005 at 12:44 PM
By Mark Washburn / August 24, 2005
Comment
Record gains across Southwest Florida market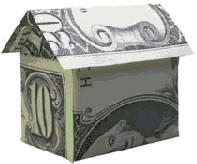 The median selling price of existing single family homes in Lee County for July was $287,000, up 44 percent from July 2004. This price gain was the second largest in Florida, trailing only Orlando County.
Collier County stayed the most expensive market in the state, up 31 percent to $490,400. Charlotte County was up 34 percent to $236,600.
While these price increases are unlikely to continue at this pace, SW Florida does remain an attractive investment option particularly for northern retirees coming from the sky-high priced Mid-Atlantic and New England regions. The challenge for the area remains the creation of quality jobs so that income levels can keep pace with this escalating real estate market.
Lee housing sales buck U.S. trend [News-Press]