Lee home permits drop
Posted by Mark Washburn on Wednesday, December 7, 2005 at 10:37 AM
By Mark Washburn / December 7, 2005
Comment
Key issues are affordability, construction cost risk and financing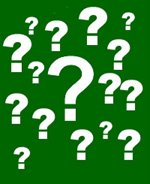 In a sure sign that the market is cooling, new single-family housing permits have dropped for the third consecutive month in Lee County.
The number of permits issued for single-family homes in Lee County dropped again in November, but some are predicting the lull may be short.

Lee County issued 703 permits, down from 861 in October, but still up from the 662 issued in November 2004. Those numbers include Fort Myers Beach and Bonita Springs.

Cape Coral issued 391 permits, down from the 464 permits issued in October and the 430 issued in November 2004.

The total number of permits issued has declined each month since August, when 2,051 were issued.
There a number of factors that have contributed to this slowdown in new housing starts, but the key issue for many is simply affordability. For decades, Cape Coral was the affordable place to live in SW Florida. With property price increases that are among the highest in the nation, Cape Coral is no longer within the reach of many. Lehigh is still viewed as affordable, but vacant land prices have risen dramatically in Lehigh as well.
Another factor impacting housing starts has been the uncertainty surrounding construction costs. Builders have been looking to pass cost increase uncertainty onto the home buyer. This increased risk may work for the high-end buyer but is very problematic for the starter home market that has been so strong in our area.
The tightening of mortgage standards has also impacted housing starts. I am not seeing nearly as many 95% and 100% financing deals for new homes. These financing arrangements were very popular in 2004 and the first half of 2005.
Home permits in Lee drop for third month [News-Press]