Lee County Ties for Top Recycler in Florida
Posted by Mark Washburn on Friday, August 9, 2019 at 1:00:56 PM
By Mark Washburn / August 9, 2019
Comment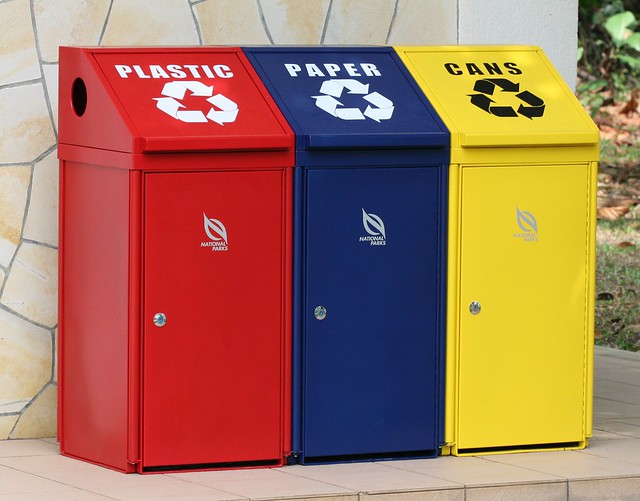 Lee County residents love where they live, and it shows as area residents do what they can to help preserve and protect the community they enjoy. It's probably no surprise then that the county just took the honor of being named one of Florida's top spots for recycling in 2018.
According to the Florida Department of Environmental Protection, Lee County shares the distinction with Charlotte County. Both boast a notable 77-percent annual recycling rate. That's especially impressive when you consider the entire state has a recycling goal of 75-percent by the year 2020.
Lee County alone recycled about 1.5-million tons of waste in 2018. That's a considerable amount of the 1.96-million tons of waste the county generated during the same time span.
It's also enough recycling to fill an estimated 107 football fields, with waste stacked 70-feet high in the air. To put in further in perspective, that's the same height as Sanibel Bridge at its highest point.
Area leaders credit the success in Lee County to both residential curbside recycling and business recycling. This includes yard waste, construction and demolition debris, scrap metal and cardboard. The county also gains credit for the energy produced during garbage processing at the Buckingham waste-to-energy plant.
The state first began tracking the recycling trend in 2000, and Lee County's come out on top four of those years. Area leaders aren't done just yet, though. Even though the county has already surpassed the overall state goal, proponents pledge to continue with programs that make recycling more effective and responsible in the future.
They hope to further educate local residents about what can, and cannot, be recycled, as well. In Lee County, weekly curbside recycling carts accept most paper, metal cans, non-coated cardboard, some marked plastic containers, plus many types of glass jars and bottles.