Lee County Property Appraiser
Posted by Mark Washburn on Wednesday, March 8, 2006 at 11:52 AM
By Mark Washburn / March 8, 2006
Comment
Gold standard for on-line tools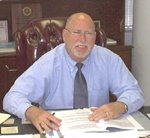 One of the things that I don't like about buying real estate in Lee County are those survey forms from Ken Wilkinson that without fail show up in my mailbox after making a purchase.
Looking past the surveys, the Lee County Property Appraiser Website,
leepa.org
, is the gold standard for online property record viewing. We all owe a huge county-wide group hug to Ken Wilkinson and the entire team at the Appraisers Office in Fort Myers for this awesome resource. Have you looked at any of the tools in other Florida Counties or elsewhere in the country? If the answer is yes, you will appreciate my praise for our resource.
For those of you who have not visited
leepa.org
, I encourage you to take a look. When you get to the site, select database search and search for a property via strap number, owner name or site address. Everything you wanted to know about the property including images of previous warranty deeds are available for free.
I especially like the aerial viewer and the ability to scan an entire neighborhood using this tool. The 2005 aerial views were a much welcomed update last fall as the views in some of the fast growing neighborhoods of Cape Coral and Lehigh were getting stale. For the technically inclined, the data services department sells the database records which can be delivered via an FTP feed.