Lee County market slowdown
Posted by Mark Washburn on Thursday, February 16, 2006 at 3:13 AM
By Mark Washburn / February 16, 2006
Comment
Investors exiting and inventory growing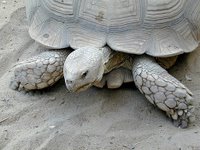 Yes it is true, our market is slowing. Growing inventories and price reductions are the words de jour. The positives are that the market is still moving particularly at the lower end and the in-migration of baby boomers to the region will provide a mechanism for absorbing inventory.
A News-Press story provides a good overview of market conditions in Lehigh Acres and Gateway. There are some deals to be had if you are buyer looking to enter the market. Please drop me an
e-mail
if you have any questions about current market conditions.
Real estate slowdown seen in Lee County [News-Press]