Lee County demographic shift
Posted by Mark Washburn on Sunday, September 18, 2005 at 3:28 PM
By Mark Washburn / September 18, 2005
Comment
Wealthier buyers flocking to region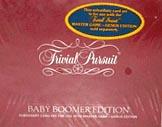 In his Market Watch column, Frank D'Alessandro astutely describes the new breed of buyer that is purchasing a home in Lee County. Many of these new residents are baby boomers purchasing a second home in Lee County.
The
findings
presented in the recently released Wachovia Regional Economic Review titled
How Sustainable Are The Forces Driving Florida's Latest Housing Boom?
state that "spillover from buyers priced out of the Naples market has added fuel to an already red hot market in the Fort Myers areas."
Lee home buyer profile changing [News-Press]