Lee County Buys Mound Key Parcel For Conservation
Posted by Mark Washburn on Saturday, October 5, 2019 at 8:34:48 AM
By Mark Washburn / October 5, 2019
Comment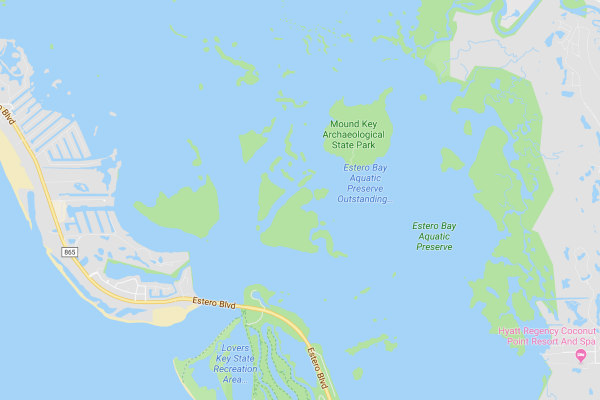 Lee County just made a major buy when it comes to conservation. Commissioners recently unanimously approved spending $860,000 to buy the final privately-owned piece of land on Mound Key. It's part of the Conservation 20/20 Land Acquisition Program.
Previously, landowners had the private property up for sale for several million dollars. About a decade ago the county offered $500,000, but no deal was reached at the time.
The man-made island has been around for centuries and is widely considered one of Florida's most culturally significant, archaeological sites. Much of the rest of the island has been owned by the state for around a half-century. The sale tacks on the remaining 9.5-acres of island, which had been privately owned.
The island is officially designated Mound Key Archaeological State Park. For most of us, it provides an unspoiled way to see Florida the way Europeans did centuries ago.
More specifically, the island was the cultural center of the Calusa tribe. They dominated the region from around the 16th century to the mid 1800s.
The island, itself, was created by hundreds of thousands of baskets filled with shells and soil, then deposited in one location to form an island. It's thought the Calusa used Mound Key as a ceremonial center.
The new land could mean an expansion of the existing state park on the remote island. Found in Estero Bay just east of Fort Myers Beach, the only way to reach Mound Key is by small boat, canoe or kayak.
Mound Key is typically open from sunrise to sunset. When you go, keep in mind there are no facilities in the park.
You will, however, find some interpretive displays on the trail that help teach more about the island and its history. You can also choose to view the island from the water, via the Great Calusa Blueway Paddling Trail.