Katrina impact on real estate
Posted by Mark Washburn on Saturday, September 17, 2005 at 4:22 AM
By Mark Washburn / September 17, 2005
Comment
Building material shortages from Charlie still plague region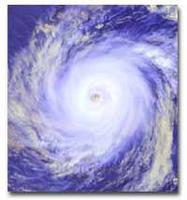 It is estimated that the over260,000 homes have been destroyed and over $100B in damages may have been caused by Hurricane Katrina. The question of the day is just what impact Katrina will have on our market?
"The high cost of construction materials is expected to add 2%-3% to new home costs in the coming months," says Frank Nothaft, vice president and chief economist at Freddie Mac.
A recent MAX funds article details the following six areas of the economy that could be most affected by Hurricane Katrina:
Interest rates could climb as the government borrows hundreds of billions to clean up after Katrina.
Energy price increases from the Katrina related supply shock may drag the economy into recession.
Mortgage defaults from homeowners with homes underwater (literally and figuratively) could spook the mortgage bond market, cutting off new capital to homebuyers.
Rising insurance premiums resulting from hurricane losses could increase the cost of owning a home thereby lowering the value of a home.
Fare increases from airline fuel costs could increase costs of visiting vacation property.
Excess demand from massive construction projects in Katrina ravaged areas could lead to building materials and other commodity price increases as well as labor shortages creating inflationary pressures on the economy.
Our market in SW Florida is certainly at risk particularly from rising fuel prices that limit travel to the region. The relatively inexpensive fares between RSW and the northeast and Midwest have driven much visitor activity. We truly depend on these visitors to drive the market.
We are also susceptible to rising costs due to shortages of building materials and labor that is redirected to rebuilding the areas impacted by Katrina. There are a significant number of out-of-towners working locally in the construction industry. Costs will rise if this labor pool leaves the area chasing Katrina dollars.
Will Katrina Sink The Housing Market? [MAX funds]
Huge Katrina Rebuilding Efforts Will Boost Costs, Create Delays [Investor's Business Daily]