Is it Your Time to Move to Florida?
Posted by Mark Washburn on Wednesday, January 30, 2019 at 7:36:48 PM
By Mark Washburn / January 30, 2019
Comment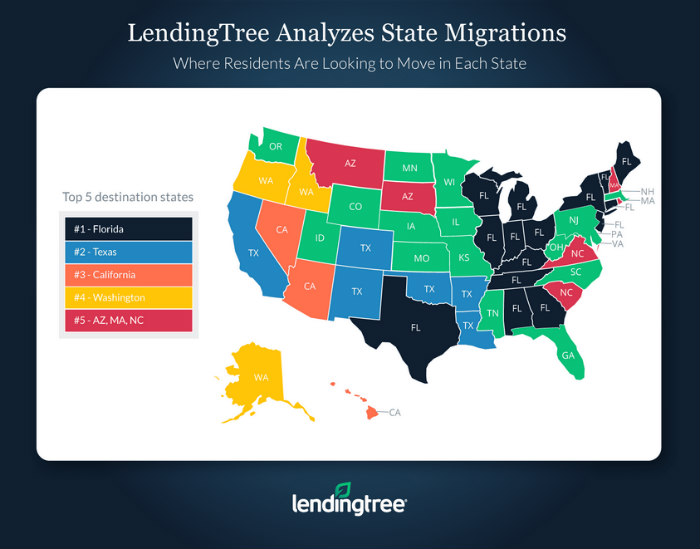 If year-round sunshine and blue skies sound appealing, perhaps it's your time to move to Florida. When you do, you'll be following a large number of people who've already made the decision to make a move to the Sunshine State.
Analysts from LendingTree, an online lending exchange, looked at millions of new purchase mortgage loans to find out where people are moving to, and which state they're moving from. They found the State of Florida tops the list of destinations for movers headed out of state.
While most of the time people appear to relocate to surrounding states, Florida commonly takes in new residents from northern states too, including New York, New Jersey and Connecticut. It's not hard to see why.
The State of Florida offers up more than 600 miles of beaches, with plenty to see, do and experience. The sub-tropical climate is another big draw of the state. While it's usually hot and humid during the summer, most of the state stays relatively mild throughout the winter season.
From the vibrancy of Miami to the collegiate fun of Gainesville, Florida offers plenty of variety to its residents. There's also the option of Orlando with its world-class theme parks and Sarasota with its prime fishing and kayaking.
While you'll find glitzy high-rises in Florida, you'll also find the charm of yesteryear with Old Florida-style architecture in check. From the laid back Florida Keys to the pristine beaches of Sanibel, Florida has plenty to offer its residents.
Of course, along with being a top destination to move to, Florida is no doubt a major destination for tourists. More than a million people in the state are employed in the tourism and hospitality industries.
You'll also find plenty of variety when it comes to homes, with condos, townhomes, villas and single-family homes in a variety of price points. From ultra luxurious residences to affordable homes, you'll find it all when you make the move to Florida.