Is Estero Bay Coming to Southwest Florida?
Posted by Mark Washburn on Wednesday, January 5, 2011 at 2:36:59 PM
By Mark Washburn / January 5, 2011
Comment
As
reported
in the News-Press, the residents of four South Fort Myers communities want to secede from Fort Myers and join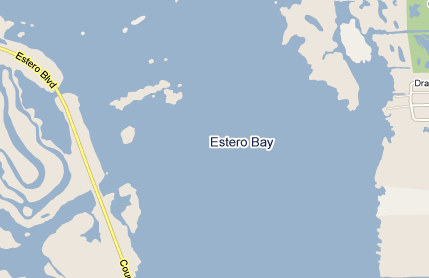 Estero.  Unfortunately, the US Postal service cannot handle the increased load in Estero and won't approve this change. As a compromise, the four communities are proposing a name change to Estero Bay, which would better align them with Estero, but still allow mail to be sorted and delivered from the Fort Myers Post Office. The four communities seeking this change from Fort Myers to Estero Bay are
Belle Lago
,
Osprey Cove
,
The Reserve at Estero
and
The Vines
.  Reasons cited for the change include significantly increased property values in Estero and geographic proximity with Estero rather than Fort Myers.  While many times HOA inspired border changes tend to be silly, this one makes perfect sense.  These four communities truly feel like they are in Estero and it is surprising to see a Fort Myers address associated with them. One potential problem is that other South Fort Myers communities like
Shadow Wood Preserve
,
Tidewater Island
and
Harborage
might want to break with Fort Myers and join with Estero Bay as well.  I can envision the headlines now, we belong in Estero Bay as we are closer to Estero Bay than the other four communities making up Estero Bay.  Not to mention Fort Myers Mayor Randy Henderson and the Lee County Commissioners negotiating that Estero Bay has to take
San Carlos Park
if it wants to pluck the ritzy gated communities away from Fort Myers.