Is Another Fort Myers High-rise On The Horizon?
Posted by Mark Washburn on Tuesday, September 17, 2013 at 3:40:44 PM
By Mark Washburn / September 17, 2013
Comment
[caption id="attachment_2535" align="aligncenter" width="475"]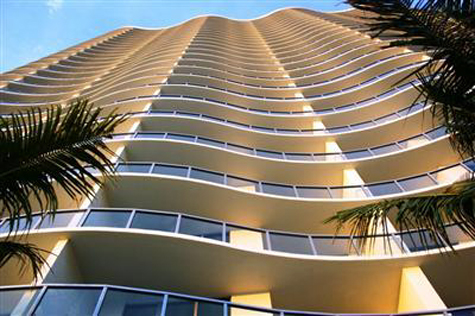 Oasis Condominium in Fort Myers[/caption] One of the questions that we frequently get asked by clients looking at high-rise condos in Fort Myers is when do you think the next new tower will be built?  After putting our ears to the pavement and also rubbing the lucky the crystal ball for some guidance…….the answer is.......not anytime soon. If one analyzes national trends, a new Fort Myers high-rise in the near future might seem like a possibility.  Strong condo sales and a deep desire by baby boomers and their children to move from the suburbs to the city appears to be driving another round of
high-rise condo development
in cities across America.  As the U.S. housing recovery takes flight, sales and demand are soaring for condo units situated on prime real estate.  In the last 6 months, architects and property brokers say condo development has skyrocketed in the second quarter of this year.  This is the brightest forecast in 8 years.  New condo development can be seen in urban residential areas and in smaller cities across the country. Locally, the high-rise condo market has been very active so far in 2013 with 87 units selling this year.  Prices ranged from a high of $455,000 ($202/SF) for unit #E1205 at
High Point Place
to a low of $84,500 ($76/SF) for unit #514 (which needed repairs) at
Alta Mar
.  The average selling price of these 87 units was $261,125 ($157/SF) which was 96.3% of the asking price. With regards to the construction of a new waterfront tower, at present there is still a significant valuation gap between our current average selling prices and the current cost to build a new tower.  Currently, there are 55 waterfront high-rise condos for sale in Fort Myers with an average asking price of $192/SF.  If existing market trends continue, this inventory will most likely sell for approximately 96% of asking price or $184/SF. It is anticipated that new high-rise construction along the Fort Myers riverfront would cost over $300/SF and more for upscale (High Point Place /
Oasis
) finishes.  Most financiers of high-rise developments require that the business case for the new development work as either a rental project or condo development to provide the most flexibility over the life of the construction note.  This financing requirement is somewhat problematic for the Fort Myers market as our rental rates tend to lag behind other parts of the country.  This lag can be attributed to the seasonality of our market as well as the dearth of high paying jobs in the Fort Myers area. The bottom line is that our current inventory of  5 -10 year-old Fort Myers waterfront high-rise condos are currently selling for  below replacement costs.  This represents a good buying opportunity for investors looking for an asset with appreciation upside.  Here is a resource to review the currently available
Fort Myers high-rise condos
.  Our team is available to provide detailed information on floor plans, comps and income potential for these available high-rise units.