The lure of the latte
Posted by Mark Washburn on Thursday, November 24, 2005 at 4:01 AM
By Mark Washburn / November 24, 2005
Comment
Starbucks investing in downtown Ft. Myers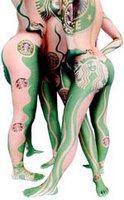 Any long time Gulf Returns reader has endured my whining about the lack of Starbucks in SW Florida. It seemed to me that this area was one of the last populated places left on earth without an invasion from our friends in Seattle.
Well that has changed in a big way this year with the opening on
College Parkway
, an event that I memorialized by saying "
We have arrived
." Starbucks hasn't stood still, soon there will be three Starbucks in the Market Square Area at the intersection of US 41 & Daniels Parkway.
From a real estate perspective, the Starbucks announcement that perks me up the most is the plan to open a store at the intersection of First Street and Broadway in downtown Ft. Myers. During each visit to downtown Ft. Myers, I think about unrealized potential and about the opportunity to invest.
Heading out to party in Ft. Myers doesn't exactly elicit the same level of enthusiasm as say South Beach, Rush Street, Georgetown or the Village. A
downtown
needs more than a few restaurants and a club or two and a really cool cigar bar to matter. I think that Starbucks will pull along other establishments that could very well make Ft. Myers relevant. The smart money is already has a stake in this hidden gem that is about to explode.
Starbucks plans store downtown for 2006 [News-Press]