Home staging is hot
Posted by Mark Washburn on Wednesday, January 25, 2006 at 9:33 PM
By Mark Washburn / January 25, 2006
Comment
Home makeovers speed selling process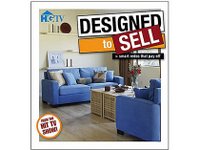 How many resale homes have you visited where every wall is painted builder white and clutter dominates every available horizontal surface?
An emerging trend in selling a home is the process of staging property prior to putting it on the market. Thank you to
Brand Noise
for this piece on home staging.
Home staging is the hot new trend in the real estate market. Before a house is put up for sale, a professional home stager prepares the home by performing a complete home makeover, designed to sell a home faster and for top dollar.
While homes at the high-end of the market are to some extent stages here in SW Florida, this trend has not yet caught on in the more moderate price range. As the market continues to favor buyers, expect staging to be the rage in '06.
Staging Sells Homes
[Brand Noise]