History behind the Tamiami Trail: Muck, Mosquitoes, and Motorists
Posted by Mark Washburn on Monday, May 11, 2020 at 10:28:54 AM
By Mark Washburn / May 11, 2020
Comment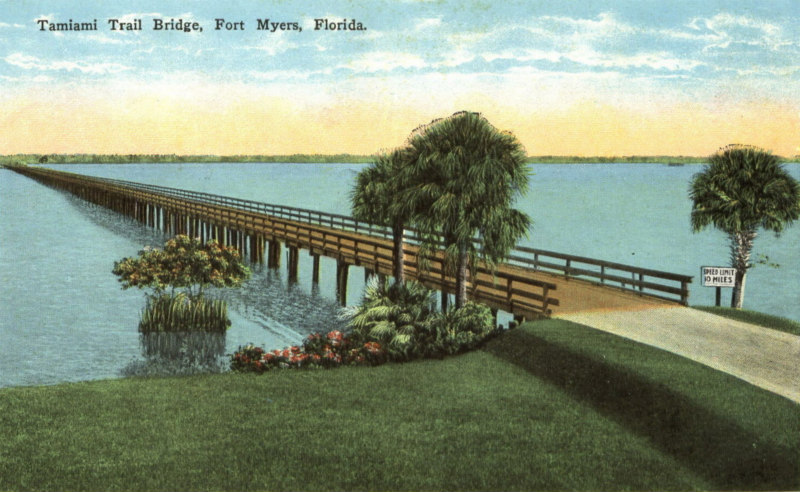 Originally conceived as a way to connect Tampa to Miami, the Tamiami Trail stretches more than 270 miles across the State of Florida. Opened up in the late 1920s, the roadway is considered one of the major forces in drawing tourists to the state.
While Florida's warm temperatures were certainly appealing to travelers in search of a winter vacation, the problem was how to get them where they wanted to go. Florida officials quickly realized the need for a good, cross-state highway.
The plan originally called for a proposed roadway known as the "Miami to Marco Highway". Some also referred to it as the "Atlantic to Gulf Boulevard".
Later, the name Tamiami Trail came about by combining the city names of Tampa and Miami. Around the same time, the Florida legislature created the Florida State Road Department.
One major goal was to create hard-surface roads connecting up Florida cities, towns and villages. By around 1915, crews began surveying portions of the proposed Tamiami Trail and funding began.
It wasn't a completely smooth ride from there, however. Several unexpected things came up during the road's construction, including problems with funding and unexpected weather delays.
A group called itself the "Tamiami Trailblazers" then attempted to revive interest in the plan by caravanning for three weeks across the Everglades swampland. They wanted to prove to developers and the public that the proposed route would work.
Funding picked up and crews eventually got back to work building the cross-state highway. They dug through the muck to find limestone, then used it to form a harder base for the eventual roadway which passes through major Southwest Florida cities including Fort Myers, Estero Bonita Springs and Naples.
It took about 13 years to finally complete the road, at the cost of $13 million. Also called US 41, millions of travelers have since driven the Tamiami Trail, many of whom probably have no idea all that went into planning out and paving a road across Florida's "Last Frontier".