High On The Blog
Posted by Mark Washburn on Wednesday, March 11, 2009 at 2:48 AM
By Mark Washburn / March 11, 2009
Comment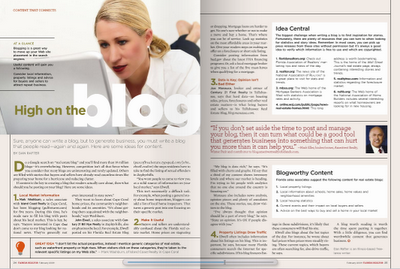 Florida Realtor Magazine interviewed yours truly for a piece on blogging called "
High on the Blog
." Hard to believe that I have been posting here for five years. Over this timeframe, the SW Florida market sure has been a roller coaster ride with some very high peaks and some pretty low valleys.
I wore out the keyboard on my HP laptop writing some of this stuff, no complaints here 'cause I bought a MacBook Pro to replace it and haven't looked back! The next project looming is converting Gulf Returns from a the Blogger platform to WordPress. One of these days.....