Hidden Harbor Offering Nine Floor Plans  in Fort Myers
Posted by Mark Washburn on Monday, June 29, 2015 at 12:36:08 PM
By Mark Washburn / June 29, 2015
Comment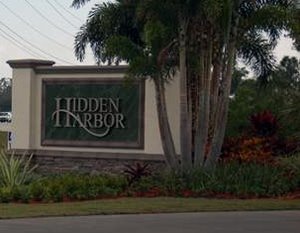 This weekend will celebrate the grand opening of
Hidden Harbor
, a gated luxury boating community in South Fort Myers, offering access to the Gulf of Mexico.  Stock Development will feature five furnished models at Hidden Harbor open to the public.  Various activities will revolve around a boating theme showcasing a pristine waterfront lifestyle in addition to food and live music.  Hidden Harbor offers convenient access to Southwest Florida's beaches on Sanibel Island and Fort Myers Beach by way of boat or car.  Hidden Harbor is an exclusive private boating community with top amenities located between Naples and Fort Myers in one of the west coast's last remaining waterfront sanctuaries.  The community also features nature preserves, walking trails, and Naples' best dining, shopping, cultural, and recreational options.
This resort-like retreat with Stock Signature Homes features 76 contemporary coastal estate homes, with access to the Gulf of Mexico via the Ten Mile Canal and Estero Bay, which was Florida's first aquatic preserve.The upscale community offers charming water views, private boat slips, fishing, and a Clubhouse.The residents-only Clubhouse includes a resort-like pool, state-of-the-art fitness center, a furnished lounge area, a kitchen, fire pit, recreation lawn, and kayak launch balancing water and nature activities.Residents will be able to boat, canoe or kayak directly from their private boat dock.
The harbor provides direct access to the Great Calusa Blueway Paddling Trail, a 190-mile marked canoe and kayak trail that winds through the coastal waters and inland tributaries of Lee County, attracting both novice kayakers to advanced paddlers.The Great Calusa Trail is the setting for marine life, crustaceans, manatees, bald eagles, and shore birds.The deep waters surrounding Hidden Harbor are home to native wildlife.The Great Calusa Blueway includes the Gulf of Mexico open water, the bays of Sanibel and Captiva, and sheltered mangrove creeks.
The five new furnished model homes are among the nine floor plans offered.These homes are three and four bedroom residences, ranging in size from 2,384 to 3,000+ square feet.Prices start from the $500s.All of the homes are close to the community's Clubhouse located on a premium waterfront site at the harbor entrance. The floor plans are:
Amelia: 4 BR/3.5 BA/3 car garage/2,873 SF;
Anastasia: 3 BR/3.5 BA/3 car garage/2,913 SF;
Antilles: 4 BR/3.5 BA/3 car garage/3,237 SF;
Biscayne: 3 BR/2 BA/3 car garage/2,384 SF;
Captiva: 4 BR/3.5 BA/3 car garage/2,600 SF;
Largo: 3 BR/3 BA/3 car garage/2,552 SF;
Sanibel: 4 BR/3.5 BA/3 car garage/3,080 SF;
Useppa: 4 BR/4 BA/3 car garage/2,789 SF; and
Venice: 3 BR/2.5 BA/3 car garage/2,643 SF;
Hidden Harbor is a short drive from nearby U.S. 41 and I-75.From I-75, take exit 128.Go west to Alico Road.Drive south on U.S. 41/Tamiami Trail.Right on Pharmacy Lane to Hidden Harbor.
Here is a resource to learn more about Hidden Harbor real estate offerings.