Hidden Gems in Fort Myers: Butterfly Estates
Posted by Mark Washburn on Friday, October 18, 2019 at 9:31:15 AM
By Mark Washburn / October 18, 2019
Comment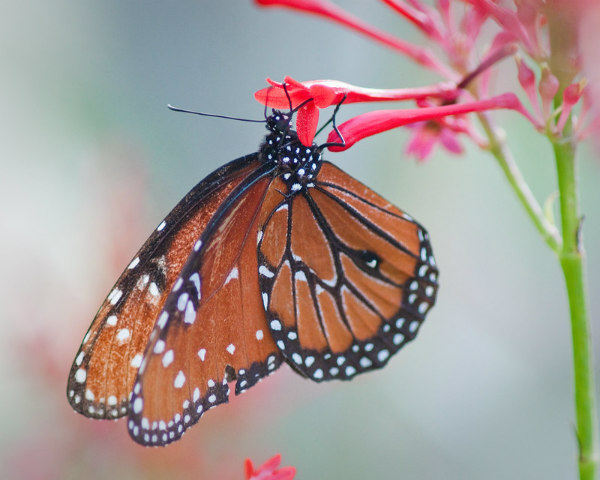 Although perhaps best known for its great beaches, shopping and water sports, Fort Myers is also filed with hidden gems. Perhaps one of the most unique is The Butterfly Estates.
Located in the Fort Myers River District, The Butterfly Estates is all about butterflies. You'll find a large variety of butterflies at home in the glass building, along with plants and a man-made pond.
The site commonly draws in weekly visitors by the hundreds, with the opportunity to stroll through the butterfly conservatory and learn more about the role butterflies play in nature. Promoters say this is especially important to ensure that butterflies continue to co-exist with new development and the potential loss of their natural habitat.
The Estates has its own butterfly breeding program where they actually hand-feed caterpillars. They also help to ensure those same caterpillars have the best opportunity to transform into beautiful butterflies.
It's thought that several hundred butterflies live in the conservatory at any given time. Generally, you'll find somewhere around 10 different species living in the conservatory, but there are hundreds of butterfly species living in the U.S., alone.
If you're interested in more than simply a leisurely visit, you can attend one of the free butterfly gardening classes. These are held on a monthly basis.
The Estates grows butterfly-friendly plants and sells them to visitors. It also helps educate people about the need for allowing certain weeds to grow in yards and gardens.
Open for about a decade, The Butterfly Estates, of course, aims to save butterflies above else. As part of that effort it also has some other opportunities for visitors. You'll now find a gift shop, a bookstore and a café on the property.
For the best photos, consider a visit during the morning or late afternoon. It's the time of day when butterflies are relatively still. They typically feed between late morning and mid-afternoon, which makes them more active.