Hey Fort Myers.....Don't Worry, Be Happy
Posted by Mark Washburn on Friday, January 30, 2009 at 2:34 PM
By Mark Washburn / January 30, 2009
Comment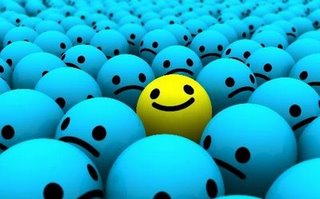 What a treat it was for me to pick up the News-Press this morning and read not
one
, but
two
upbeat and constructive articles about Southwest Florida.
The News-Press story highlighting the benefits of owning a second home in Southwest Florida will certainly strike a chord with anyone up north suffering through the worst winter in many years. We are a region that ebbs and flows with the tourism and real estate markets. The recent influx of snowbirds with cash in hand to snap up our bargin-bin housing stock has uplifted many in my daily circle!
The News-Press story imploring CEOs that vacation in the area to relocate their companies to Southwest Florida also resonated with me. This is exactly the type of ongoing positive outreach that we need to better diversify our economy. While FGCU, the airport and the weather help promote the area, this direct outreach by the written voice of the region is a huge positive step in the right direction.
Job well done by the News-Press!