Gulf Harbour Named A Top Healthy Club
Posted by Mark Washburn on Monday, May 4, 2015 at 11:49:12 AM
By Mark Washburn / May 4, 2015
Comment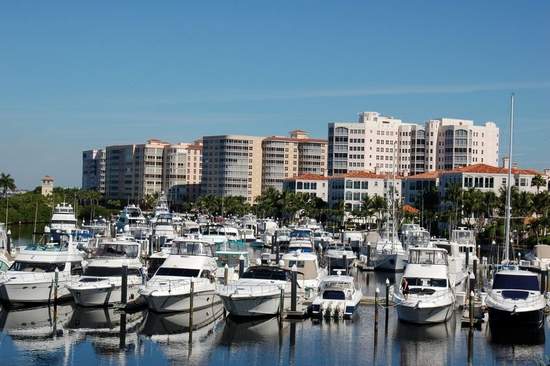 Gulf Harbour Yacht & Country Club
has just won an
exclusive distinction
in the private club world that it can add to its other accolades. It has been chosen as one of America's Healthiest Clubs. Only 7 private clubs in Southwest Florida have ever received this recognition, and Gulf Harbour Yacht & Country Club remains the only one in Fort Myers. Prevo Health Solutions awarded Gulf Harbour Yacht & Country Club this top honor for its attention and commitment to the excellence of their members' healthy lifestyle. Now certified by Prevo Health Solutions as one of America's Healthiest Clubs, Gulf Harbour Yacht & Country Club has won this award through healthy practices overall for its activities and programs for the membership but as well as for the employees. Gulf Harbour Yacht & Country Club in Fort Myers has one of the most active tennis communities in Southwest Florida. In addition,
Gulf Harbour
enjoys a thriving Wellness Center that has a Clubhouse, spa and fitness centers. The country club features luxurious amenities and pampering by professional fitness programs; a large number of complimentary fitness classes (at least 35 free classes a week); a Health Coach; several personal trainers; and a regular 3-mile run/1 mile walk inside the country club community. The championship 18-hole golf course at Gulf Harbour hosts tournaments, social events and special holiday events throughout the year.
Gulf Harbour Yacht & Country Club
has both active men and ladies' golf memberships. A pool overlooks the marina for lap swimming. The on-site restaurants offer healthy fare to its members prepared with fresh local ingredients as well as fresh local fish. Members are taken through a lengthy assessment process to determine the best Wellness program for each individual through menus, fitness calendars and benefits. Each member has a wellness vision prepared by teams of professionals, and benchmarks are set for personal goals for each member.