Gulf Access - A Way of Life
Posted by Mark Washburn on Friday, November 14, 2008 at 8:49 PM
By Mark Washburn / November 14, 2008
Comment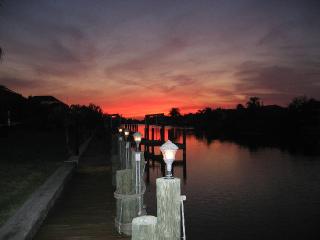 Fun article in the News-Press about the benefits of living on the water here in Southwest Florida.
Nothing beats the convenience of having a boat behind your house on lift, that is ready to go at a moments notice. No fighting traffic to the marina, rowing to the mooring or waiting in line to lanch the boat on a crowded ramp.
With the current real estate market conditions, a gulf access home may now be in the realm of budget possibilities. Great deals are available throughout the region, some of the interesting neighborhoods with gulf access deals include the
Yacht Club
,
Gold Coast
and
Eight Lakes
in Cape Coral and the
Iona
section of Fort Myers.
Living along the canal in Southwest Florida [News-Press]