Four Mile Cove- A Green Gem
Posted by Mark Washburn on Saturday, December 28, 2019 at 10:13:17 AM
By Mark Washburn / December 28, 2019
Comment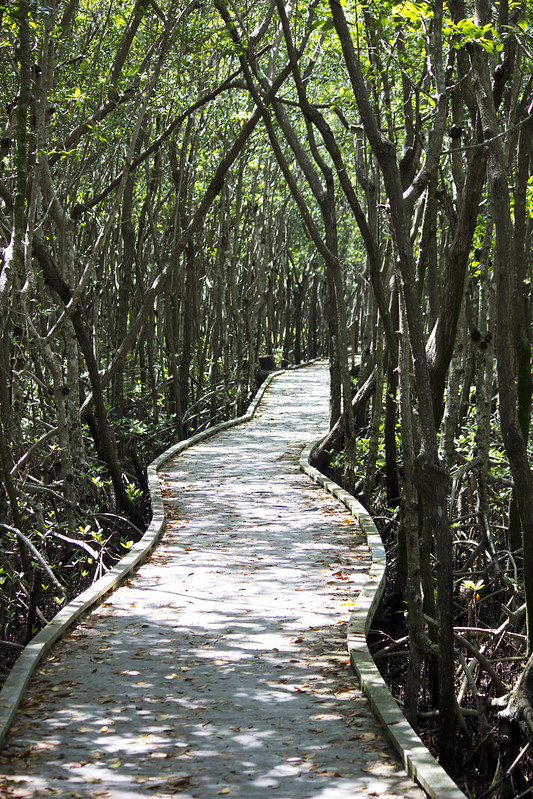 A true "green gem" of Cape Coral, Four Mile Cove continues to attract locals and visitors alike. Set right along the Caloosahatchee River, the ecological preserve provides a quiet and peaceful setting to go for a walk, have a picnic or simply take in native wildlife.
As much of Cape Coral continues to develop, the preserve retains a more unique, natural quality. As one of the largest preserved green spaces in the city, Four Mile Cove includes well more than 300-acres of natural beauty.
The preserve has maintained a special role in the region for years. As the City of Cape Coral began to develop, the State of Florida mandated Four Mile Cove be preserved. It's now leased back to the city and the city must manage it in a way that benefits area wildlife.
To this credit, people aren't allowed to intrude upon the preserve, but rather use the site in a capacity to learn and explore without damaging its purpose. Dogs aren't permitted on the trails. Visitors also are not allowed to use the trails for biking, rollerblading, jogging, skating or skateboarding.
There's still plenty to see when you do visit Four Mile Cove. Visitors are treated to a boardwalk and walking trail, along with a visitor center and seasonal kayak rentals.
It's also common to spot wildlife including racoons, snakes, herons and eagles while visiting Four Mile Cove. The location is additionally home to Veterans Memorial Area, with a number of memorials honoring those who've served our nation.
The walking trails of Four Mile Cove Ecological Preserve are open to the public year-round. Kayak rental is available seasonally on the weekends, but it's not for young children and it's not recommended for the inexperienced.
It is free to visit Four Mile Cove. The preserve is open from sunrise to sunset.