Fort Myers Urban Lifestyle Real Estate
Posted by Mark Washburn on Friday, June 25, 2010 at 11:00:43 AM
By Mark Washburn / June 25, 2010
Comment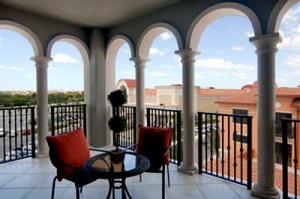 The minnpost.com has a
story
about a recent speech given by housing researcher John Mcllwain titled, "
The Suburban Century is Over
."  Mcllwain predicts a shift in American housing and lifestyle preference away from the white picket fence suburbia towards a more urban lifestyle. In TV terms the wonderful suburban neighborhoods of
Leave It To Beaver, The Brady Bunch
and
Bewitched
are fading and the urban lifestyles of the
Odd Couple, Mary Tyler Moore
and
Frazier
are coming of age. What does this mean for the Southwest Florida and the greater Fort Myers area?  While no one is ever going to confuse Southwest Florida with the Upper West Side, we do have some really dynamic urban areas like 5th Avenue in Naples.  In recent years, a handful of urban-oriented projects have been developed or renovated that address this shifting lifestyle demographic. Developments in the Fort Myers area offering an
urban lifestyle experience
include:
High Point Place
- Riverfront high-rise in downtown Fort Myers walk to restaurants, Publix, Starbucks, offices, parks, theatres and museums.
Residences at Coconut Point
- Condos located on the upper-levels of the Coconut Point Mall which has emerged as the destination in South Lee County.
Rapallo
- Gated condos and villas adjacent and very walkable to the dynamic Coconut Point Mall
Cape Harbour
- Waterfront boating community with vibrant boardwalk featuring restaurants, retail and community events.
Patio De Leon
- Downtown Fort Myers renovated historic condos located above commercial space.
Earnhardt Condominiums
- Downtown Fort Myers renovated historic condos located above commercial space When the market turns and development starts up again, it would sure be wonderful to see more project like these completed rather than starter homes on random 1/4 acre plated lots in the hinterlands.