Fort Myers Short Saleapalooza
Posted by Mark Washburn on Saturday, May 29, 2010 at 9:08:10 AM
By Mark Washburn / May 29, 2010
Comment
Banks Fast Tracking Short  Sale Approvals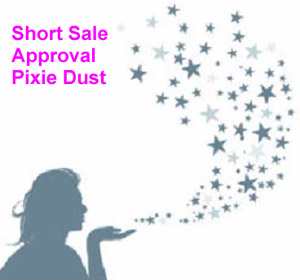 Just as we were getting ready to dump some tea from the Midpoint Bridge over our continued frustration with banks delaying short sale approvals........the fairy princess of short sales has come to Southwest Florida and is approving these deals in droves! We have a file draw full of short sale offers that we have made for clients, some stretching well back into 2009.  In recent days, banks have started aggressively working many of these offers with the goal of a rapid closing.  Just yesterday, we closed three short sale transactions, two of which had been in the pending drawer for over six months. Much of my advice for buyers over the last couple of years has been focus your search efforts on foreclosure listings rather than short sales.  With the thaw in the approval process,
Fort Myers short sales
and
Cape Coral short sales
now look to be a more viable option for buyers.