Fort Myers Short Sale Buyers Tips
Posted by Mark Washburn on Friday, April 6, 2012 at 7:02:56 AM
By Mark Washburn / April 6, 2012
Comment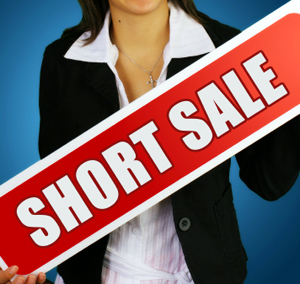 Short sales
can offer real value for buyers of Fort Myers area real estate.  Often short sale properties are in good shape as the owner is living in the home and cooperating with the lender.  Many of our buyers are finding good value in the short sale sector of the market right now. As short sales can often take significantly longer to close than a normal transaction, Short sale buyers need to exercise patience throughout the process.  Real Estate Attorney Gary M. Singer offers some good short sale buyer tips in the
Sun Sentinal
:
Not doing enough research on the seller and the mortgage before you commit.  Are the husband and wife getting a divorce and will both spouses stay cooperative all the way through? Do they have two mortgages, which will make the negotiations with the bank more difficult? If you sense the deal could drag on longer than a few months, find another house. Failing to check up on the seller's representative who will negotiate with the bank.  The key to completing a short sale is checking in with the bank at least weekly. Otherwise, the case will stall because the lender likely has thousands of other short sales to consider. This short sale probably isn't the only one your seller's rep is negotiating. So don't be shy about insisting on regular updates. Being too picky on price.  If you are trying to get the deal of the century and the bank wants a little more money, it probably makes sense to kick in the extra cash. There's no use in walking away from a steal just because you have to pay a little more. That's the kind of thing buyers tend to regret later. Spending money before you have to.  After you sign the contract and wait for the bank's approval, don't start ordering inspections and appraisals and applying to the homeowner's association. If the deal doesn't go through, you'll be out that money and very unhappy. Getting caught flat footed on your own mortgage. Once the seller's lender accepts your offer, it likely will want to close within a month or two. That could be a problem if you don't have your loan approved. There's plenty of time to get that done while the seller's bank is considering your offer.
Here is a resource to learn more about and view only active
Fort Myers short sale
listings.  Our team members are well practiced short sale experts and can help to guide you through the buying process.