Fort Myers Real Estate Close to Sanibel
Posted by Mark Washburn on Thursday, June 24, 2010 at 4:07:56 PM
By Mark Washburn / June 24, 2010
Comment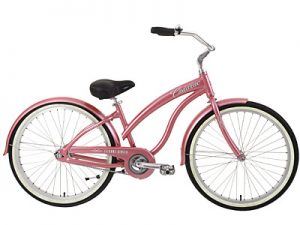 When we discuss Fort Myers area real estate options with prospective clients, the number one desired feature is "a location close to the beach."   When drilling down further about what beach the client wants to be near, most answer near the Sanibel beaches. The proximity to Sanibel feature trumps all other popular desires including newer, good neighborhood, gated, gulf access, waterfront and low condo/HOA fees.
One of the questions that comes to mind when discussing proximity to Sanibel is exactly what constitutes a location as being close to Sanibel?  I was recently looking at a listing located off Colonial Boulevard near I-75 and it was described as being "close to Sanibel."  Per Google Maps, the fastest route between I-75/Colonial and the Sanibel Causeway is via McGregor Boulevard with a distance of 16.5 miles and a driving time of 30 minutes.  Unless this listing agent owns a helicopter or has access to George Jetson's aerocar, this close to Sanibel label seems like a bit of a stretch to me. Whatever the case, I wouldn't want to ride my beach cruiser in a pair of flip flops from Colonial Boulevard to Sanibel!
There are a number of South Fort Myers developments that are close to Sanibel and are available in a wide-range of housing options from luxury high-rises to single family homes in a gated communities.  For the purposes of defining "close to Sanibel," I am going to include developments from where the average baby-boomer could easily ride a beach cruiser in a pair of flip flops to the Sanibel Causeway Beach.
Here are Fort Myers communities that are truly close to Sanibel:
Boating: Catalpa Cove; Connie Mack Island; Jonathan Harbour; Palm Acres; St Charles Harbour
Condo/Town Homes: Lucaya; Sanibel View
Golfing: Kelly Greens
High-rise Condo: Mastique; Punta Rassa Condos; Sanibel Harbour Towers
Single-family: Caloosa Creek; Colonial Shores; Shenandoah
To ease your home hunting process, here is a resource which consolidates all the active close to Sanibel listings.